About Us
BESTASTE History
Most specialized
We use our own machines to produce spring roll pastry sold in Taiwan for 33 years. (Since 1983.)
BESTASTE produced its first spring roll pastry making machine in 1982.
It is currently operating working of Oregon, USA. It is the first company in Taiwan that produced this type of machinery.
Since 1983, we have made and sold spring roll pastries using our own spring roll pastry making machines.

(Our company is a machine manufacturing plant, not a merchandiser)
Most experienced
We have actual selling experience, we understand what consumers care about.
From then until now, we have continuously improved the effectiveness, durability and stability of our spring roll machines.
(Only three ingredients, i.e., water, flour, and salt)

After one- year frozen storage, the pastry is still bouncy without any cracks and you can easily separate pastry sheet from the stack.
With the longest history
The thickness of one spring roll pastry sheet is 0.45 mm.
The accumulated thickness of all pastry sheets we have made so far is higher than that of eleven Mount Everest's (Mount Everest: 8848 m).
Since 1982, we have sold many places
China, Korea, Malaysia, Singapore, Thailand, Vietnam, Dubai, Jordan, Australia, Canada, Hawaii, USA, Mexico, Sri Lanka, Pakistan, UK, France, Netherlands, Brazil, Chile, South Africa, …else
These years of experience have given us the knowledge regarding the method of making spring roll wrappers with different properties of batter from different flour across the world.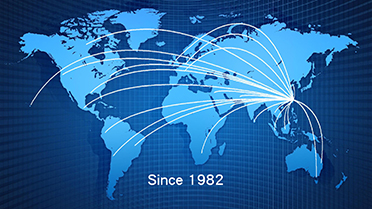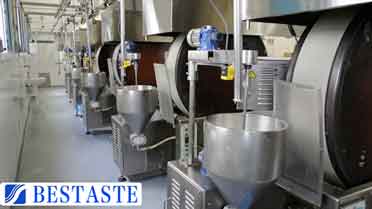 COMPETITIVE ADVANTAGES
Since 1983, we have sold spring roll pastries using our own spring roll pastry making machines.



We understand and improve the problem of using the machine for a long time.

Never use cheap and low quality parts to reduce costs.



Use world-renowned brands to Insist on quality.

Motors : Siemens. (Germany)
Temperature controller : Omron. (Japan brand)
Electric parts : Fuji Electric. (Japan brand)
Inverter : Delta. (Taiwan)

Quality is top priority when we select parts used to manufacture these machines.
User-friendly design.



Many improvements come from we use our own machines to produce spring roll pastry actually and sold our machine many place.

We have complete spring roll pastry production line to offer our customers to learn and operate machine.



You also can carry your local flour, we can use your recipe to produce the pastry and operate on-site.

You can see our machine actually how to produce high-quality pastry any time.



Not all spring roll pastry sheet making machine can produce quality wrappers.
You need the best spring roll making machines, experienced operation and right process.
Other food machine manufacturers does not have these.
Differences from other manufacturers
Both sides of the spring roll pastry do not bulge out and look beautiful:

Spring roll pastry looks flat and beautiful and consumers are more willing to buy

More crispy:

The spring roll pastry made by baking roller with a rough surface has uniform pores and can be deep fried more easily for better taste.

Make flexible spring roll pastry sheets:

The moisture of the spring roll pastry sheets will be uniform.
And no cracks after a long-time frozen.

Neat stacking:

a.Your working efficiency will be improved.
b.The machine speed is controlled by numerical control. It is easier and more convenient to operate.
The Machine's quality is our top priority
(You get what you pay for.)
Guarantee the sturdiness of the machine.
BESTASTE's frame is made of 5mm - 10mm thick stainless steel plate (sus304) which is cut and welded.
We promise it will not deform after 20 years.
(As we mentioned earlier, our spring roll pastry machine manufactured in 1982 is still operating properly in Oregon, USA.)
Customization spring roll pastry making machine.
Has 33 years of experience in providing tailored services. BESTASTE is fully aware of customer needs through in-depth discussions.